Keep Your Eyes On The Prize
In an era where the digital landscape is continually evolving, innovation stands at the forefront of positive change and progress. If you're an aspiring digital pioneer with a ground-breaking idea or innovation, the Digital Prosperity Awards present an extraordinary opportunity to gain recognition, support, and a platform that can catapult your vision to new heights. Here we give you ten compelling reasons why you should focus on entering the Digital Prosperity Awards before the entry portal closes on 31st October.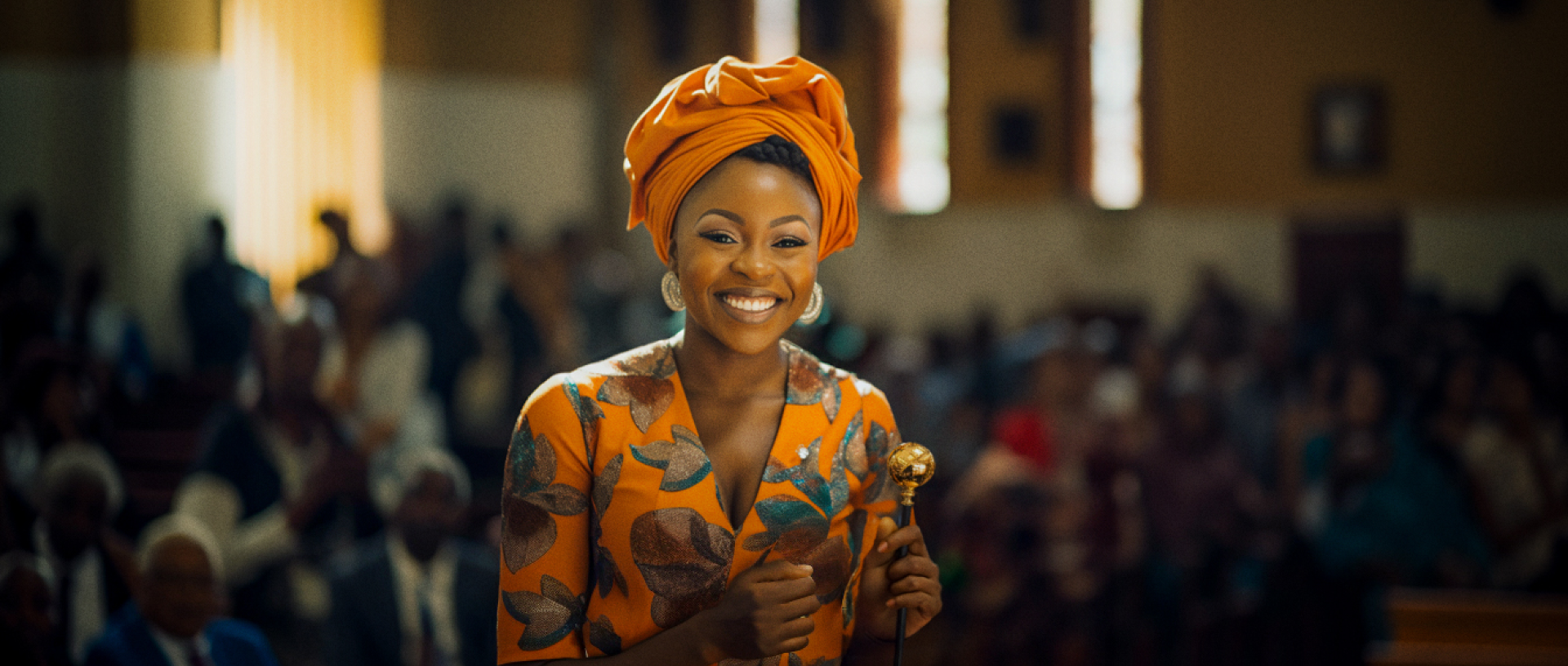 1. Present to the DCO General Assembly: A Platform for Impact
Picture this: you, presenting your groundbreaking innovation to the Digital Cooperation Organization (DCO) General Assembly, full of Ministers from all 15 Member State countries, plus the DCO's official Observers and partners from across key technology industries. It's an opportunity that most can only dream of, and yet, it could become your reality. This experience is not merely a chance to showcase your project; it's a platform to gain recognition and support on a global scale. The DCO General Assembly represents a diverse group of leaders, all committed to advancing the digital landscape for the betterment of humanity.​
By presenting your innovation to this esteemed audience, you gain access to invaluable networks and resources that can help you scale your project and make a more significant impact on the world. This recognition and support are essential in furthering your ambitions and helping shape the world, its people, and our collective future.
​ 2. Access to Markets, Funding, Partnerships, and Advisors: A Fast-Track to Success
The Digital Prosperity Awards offer much more than a prestigious stage for your project. Winning can also open doors to tangible support. Imagine gaining access to Member State markets, securing future funding, forging strategic partnerships, and receiving guidance from experienced advisors. These resources can significantly accelerate your project's growth and development.​
With over half a billion people residing in Member States, access to these markets can be a game-changer for those looking to expand their reach and impact. By entering new markets, you have the opportunity to reach a broader audience and drive more significant change. The financial support and partnerships you secure can provide the necessary fuel for your project to thrive, while experienced advisors can offer invaluable insights and guidance to navigate the complex terrain of the digital realm. 
​ 3. All Expenses Paid Awards Show: A Star-Studded Affair
​The excitement doesn't stop at winning the awards. The Digital Prosperity Awards take it a step further by offering the opportunity to attend the awards show itself, with all expenses paid. This is not just an honor; it's a rare chance to share a platform with the DCO at LEAP, the world's most attended tech event known as the 'Digital Davos'.​
Imagine yourself in the midst of a star-studded affair, alongside some of the most influential figures in the digital world. The experience of attending this event can elevate your profile and provide a unique opportunity to network with luminaries in the field. Moreover, joining a panel discussion at LEAP is a chance to share your insights and expertise, plus the motivations driving your work, further cementing your position as a digital pioneer.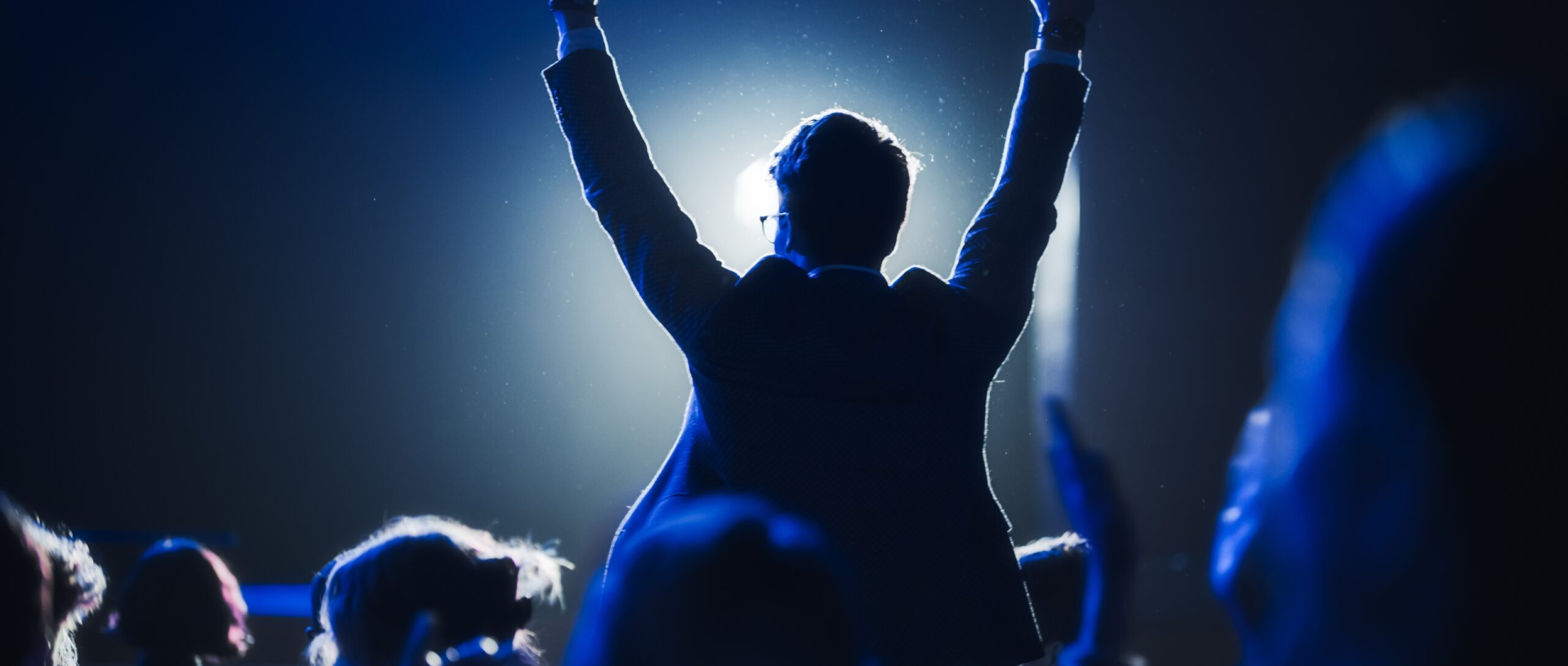 4. Represent Your Nation: A Global Ambassador
Being recognized as a 2024 Digital Prosperity Award Ambassador is not only a personal achievement but also a way to represent your nation on an international stage. Your innovative work becomes a testament to the talent and capabilities of your homeland. This role not only honors you but also brings recognition to your nation, showcasing its potential on a global scale.​
​As an Ambassador, you become a beacon of inspiration for the next generation of innovators from your country. Your journey and success story can encourage others to pursue their dreams and make a meaningful impact. It's a unique opportunity to embody national pride and contribute to the global digital community.
5. Join a Digital Community of Bright Minds: A Network of Expertise
In the digital world, success often hinges on the strength of your network. By entering the Digital Prosperity Awards, you gain access to a digital community comprising some of the brightest minds in the industry. This is akin to having a comprehensive rolodex of experts, all ready to offer inspiration, create synergies, and provide valuable advice.​
The significance of this network cannot be overstated. It's a reservoir of expertise and knowledge, a support system that can help you overcome the inevitable challenges that accompany digital innovation. By connecting with fellow innovators, you can tap into a wealth of collective wisdom and shared experiences, making your journey smoother and more productive.
6. Enhanced Reputation and Recognition: A Global Showcase
​Winning the Digital Prosperity Awards goes beyond the financial and networking benefits. It's an opportunity to significantly enhance the reputation and recognition of your innovation. Your story and project are not just celebrated on a local or regional scale; they are showcased and shared globally in the media.​
This extensive exposure can attract attention from potential investors, collaborators, and partners. It can also serve as a powerful endorsement of your work when seeking further funding or pursuing partnerships. Ultimately, it enhances your innovation's credibility and visibility in the competitive digital landscape.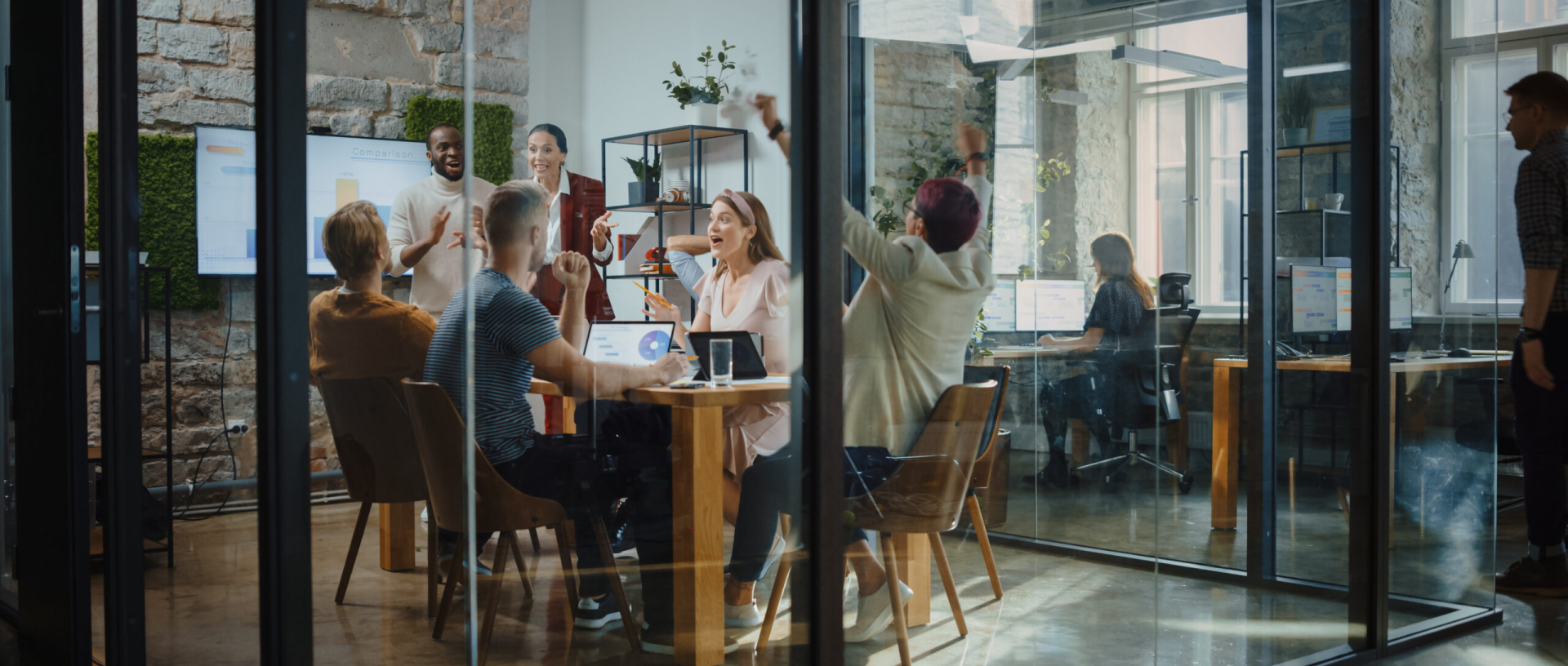 7. Join the Hall of Fame: A Symbol of Excellence
Becoming part of the Digital Prosperity Awards Hall of Fame is a distinction that sets you apart as a true digital pioneer. In addition to the prestige, you can share the Digital Prosperity Awards logo and state that you're a winner or a finalist, which acts as a symbol of quality assurance, signifying to stakeholders, partners, and the public that your innovation has received recognition at the highest level. ​
The Hall of Fame is not just a recognition of past achievements; it's an invitation to continue innovating and contributing to the digital realm. It opens doors to new opportunities and collaborations and positions you as a leader in your field.
8. Boost Your Career: One Giant Step Towards Leadership
Winning the Digital Prosperity Awards is not merely a recognition of your innovation; it's a celebration of you as a digital pioneer. This recognition can have a transformative impact on your career. You'll be seen as a leader in your industry or sector, someone whose ideas and contributions shape the digital world.​
This newfound status can open doors to speaking engagements at prestigious conferences and events. It's an opportunity to share your insights, experiences, and knowledge with a broader audience, further establishing yourself as a thought leader in your field. The awards serve as a launching pad for your career, enabling you to make a more significant and lasting impact on the digital world.
9. Win a Cash Prize, to be a Launchpad for Your Dreams
Undoubtedly, one of the most tantalizing aspects of the Digital Prosperity Awards is the chance to win significant prizes. Two main prizes are up for grabs: the Member Prize For Digital Prosperity for All, open to businesses and civil society in the 13 Member States of the Digital Cooperation Organization, and the DCO International Prize for Digital Prosperity For All, open to civil society globally. These substantial cash awards can act as a launchpad for your project, providing the financial resources needed to turn your vision into a reality. Whether you require capital for research and development, scaling up, or further innovation, these prizes offer an invaluable boost.​
But the Digital Prosperity Awards offer more than just monetary rewards. Winning one of these prestigious prizes serves as an affirmation of the hard work and dedication you've poured into your project. It's an acknowledgment of your contribution to the digital world and an endorsement of your innovative prowess.​
The awards also recognize the digital pioneers in government and the wider public sector, who whilst not eligible for the cash prizes, can win the status of Digital Prosperity Award Ambassador 2024, with the recognition of being a leading innovator in your country, recognized for the good you have done for your community and wider nation, propelling your profile and career.
10. Pride and Satisfaction: A Testament to Your Efforts
Last but certainly not least, entering and potentially winning the Digital Prosperity Awards brings you a sense of pride and satisfaction that extends beyond personal gratification. It's an affirmation that your efforts and sacrifices have not gone unnoticed. It's a validation of your work and a justification for the countless hours you've dedicated to your project.​
As you earn the respect of your team, organization, nation, community, and family, you can take pride in the social impact you're delivering. The awards signify that your work is making a tangible difference in the world, and the recognition you receive serves as a testament to your commitment to positive change.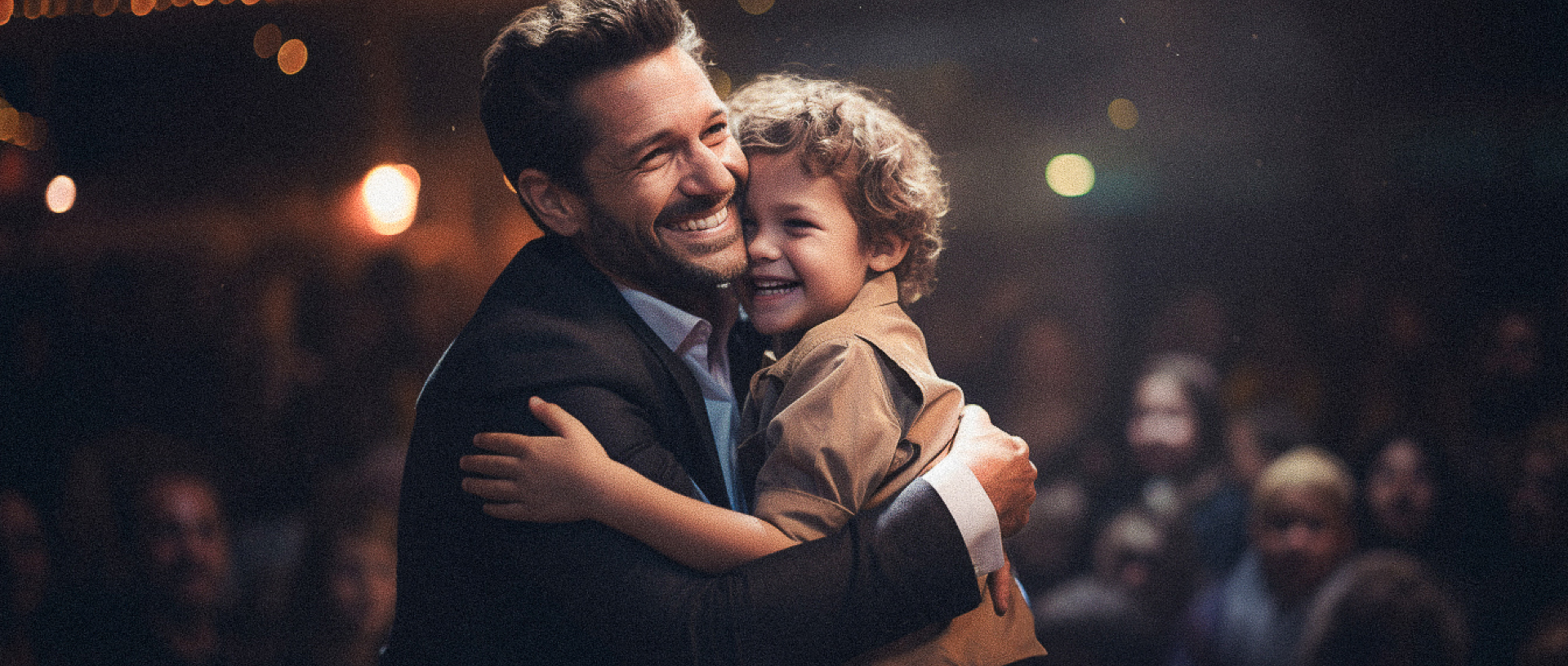 So, it's clear there are many reasons to enter – from much more than solely a chance to win prizes. The boost to your career, the recognition of you and your team's efforts and sacrifices, and the power for your initiative to inspire countless others. ​
The Digital Prosperity Awards offer a comprehensive package that can shape your digital future. By participating, you become part of a global community of innovators and leaders who are actively shaping the world, one digital breakthrough at a time. ​
These awards are your passport to recognition, support, and a network of experts that can guide you on your journey. So, seize the opportunity, and let your innovation shine on the world stage through the Digital Prosperity Awards. Your path to digital prosperity starts here – so keep your eye on the prize.